– An authentic story that began in 2012 around the world of travel associated with French know-how –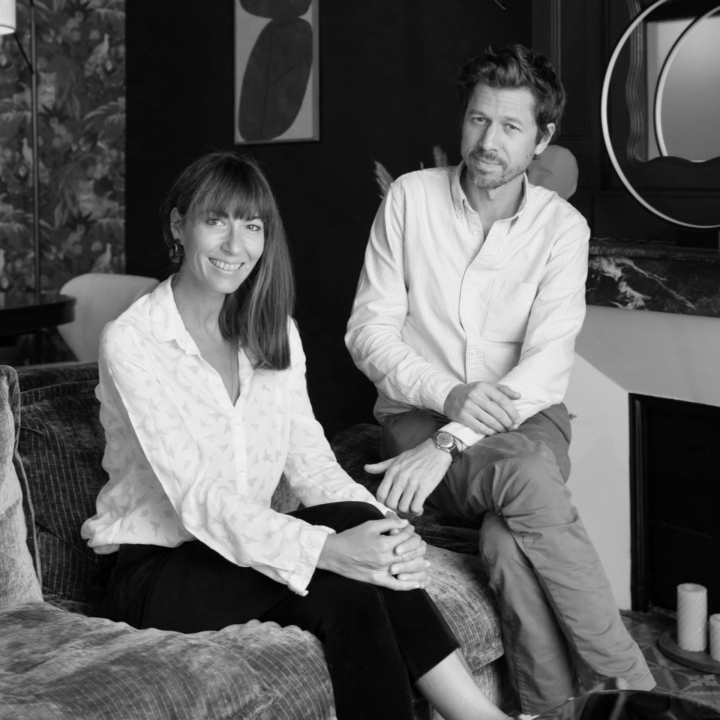 Our story
Nathalie Vidal &
Toma Bletner
When Nathalie settled in Haute-Marne, she discovered a deeply natural territory, preserved from the human's touch. Forests, lakes and the cultural heritage of this region sparked the desire to bring life to a creation that would reflect this authenticity. With Toma, they decided to develop a fashion accessories brand with this spirit in mind. The designs and the style that came about are representative of this will and on top of it lies a desire to emphasize the art behind the manufacturing and the local expertise that comes with it. Seamstresses, artists, craftsmen and craftswomen all work towards a common goal. Over the seasons, the brand has travelled throughout France but also across Europe and Asia, flirting with prestigious brands that share our philosophy.
High-end accessories for your everyday life
Maison Baluchon offers you a range of exceptional accessories for your everyday needs: zipped pouches, clutch bags, leather goods, silk scarves, and a range of stationary items. We favour custom-made products to meet all of your expectations.
Let yourself be guided and add significance to your belongings!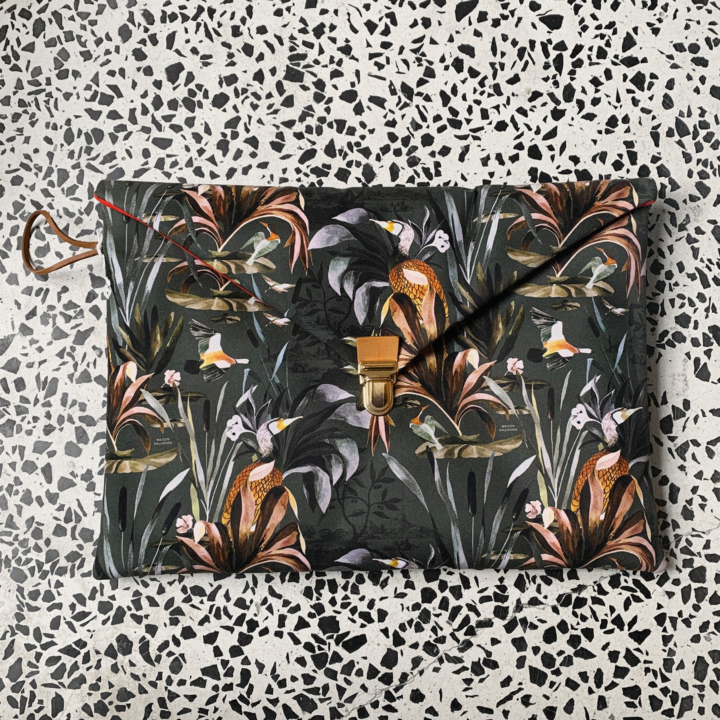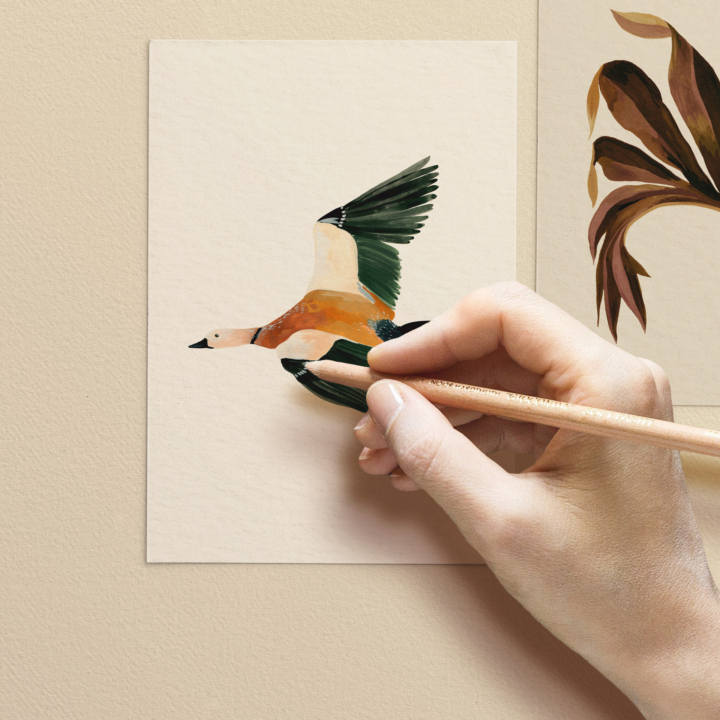 From the illustration to the finished product
Every season, we come up with a new and exclusive design. Inspiration is drawn from the nature surrounding us, and shaped by the way we look at it. We explore it through colours, sometimes tinted with a pinch of exoticism, but always with great care for the details and the story it conveys. Each sketch is the fruit of a common thought process within our studio. Léa Le Pivert's artwork sets the tone for each collection.
This way, we entirely supervise the making of our accessories, from the sketch to the manufacturing, including the printing and the leatherwork…
Our roots
We originate from Chaumont, Haute-Marne, a land of great craftsmanship for many decades where leather and textile work, wood, metal and printing have flourished … This creative field reveals itself to be limitless day after day, and its best advocates breathe life into our creations. Maison Baluchon takes particular care in coming up with accessories and designs that feel like they belong to this territory.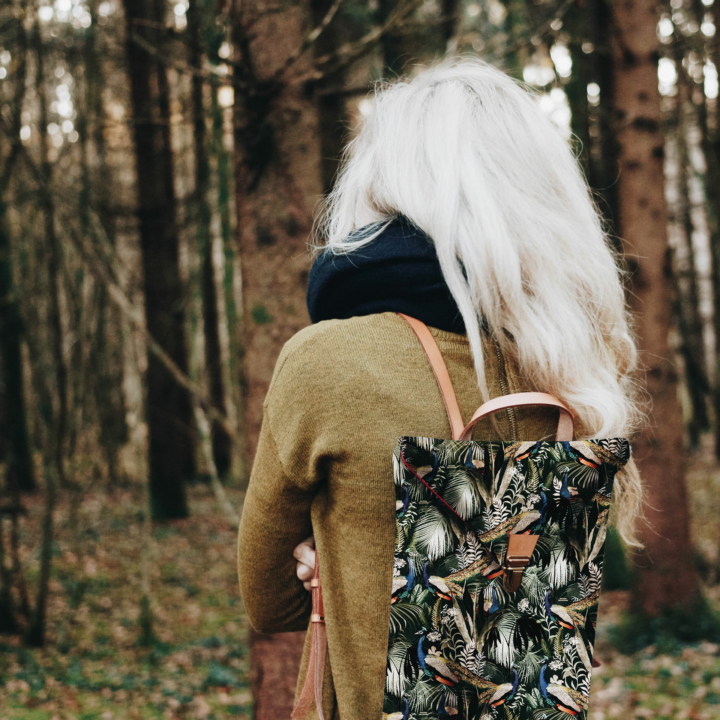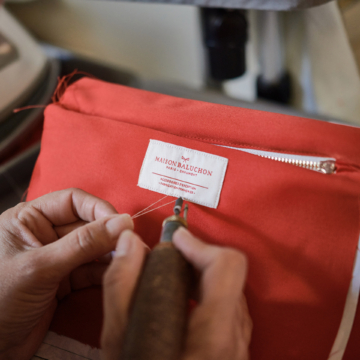 Our expertise
Our workshops are located in a perimeter of less than 50km from our office, which allows us better control over the quality of the goods as well as a human-sized manufacturing that feels rewarding for everyone. Far away from the fast-fashion brands and their culture of mass-production, we favour custom-made items that feel original and resonate with you. Every owner of our products can value the uniqueness that our workshops bring.
2022
Our second collaboration with Rmn-Grand Palais began in June on the theme of the "Herbier du Roi", an interpretation of the botanical plates of King Louis XIV.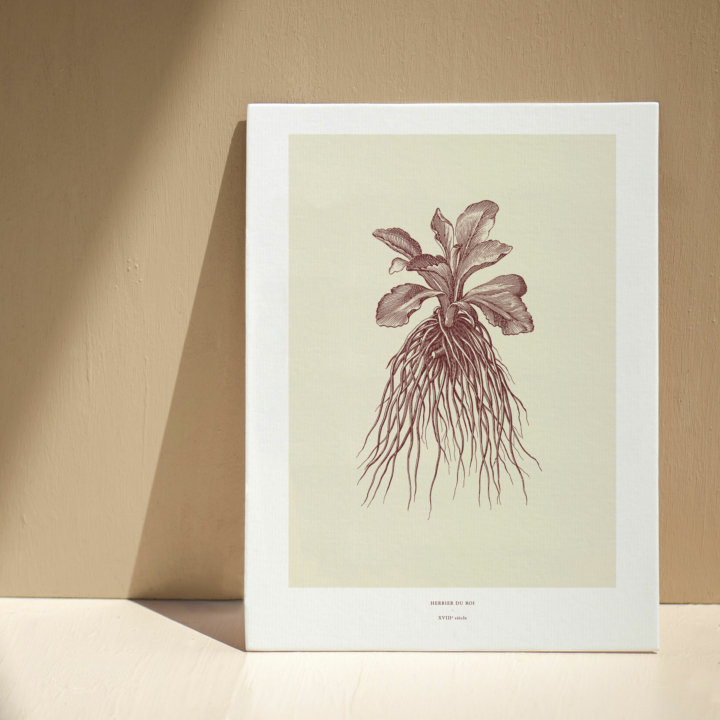 2021
A year marked by the opening of our showroom at 7 rue Decrès in Chaumont, a place where you can admire the mix of materials, models and collections, but also stay for a night or a week in one of our flats decorated by us. 9 months of work for the renovation of this building dating from the 17th century. An immersion in the heart of our universe.
2020
Collaboration with the actor in decoration alinea. A journey to the heart of Provence and the Luberon for a collection signed "Récits des Sens".
Collaboration with Christian Lacroix with our interpretation of the "Return to Phoenicia" motif. A complete range of leather goods based on Persian art.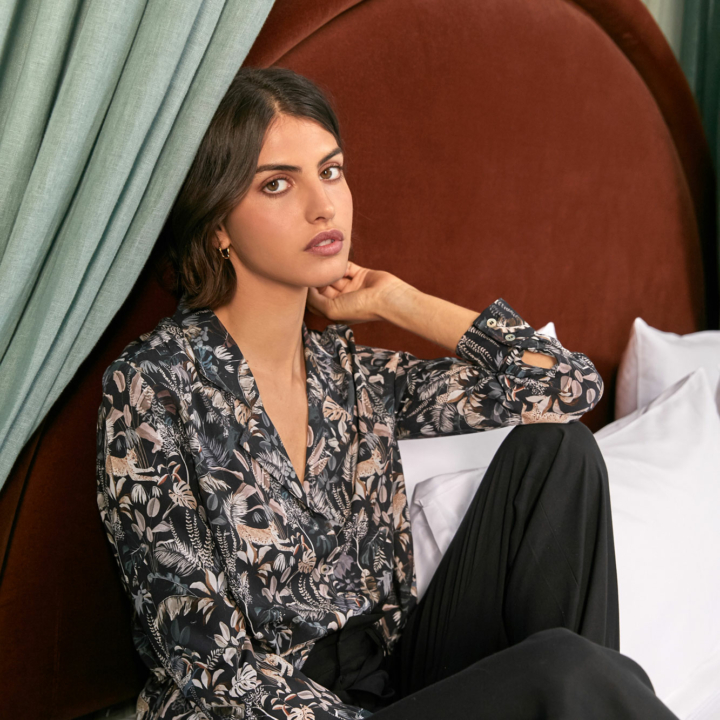 2019
First ready-to-wear collection with the brand Balzac Paris – Creation of an exclusive pattern and story "AVA"
2018
Collaboration with Darphin – Creation of a beauty vanity and its exclusive design
First ready-to-wear collection with the brand Balzac Paris
Creating an exclusive pattern
Creation of a "Fine Jewellery" capsule space at the Première Classe trade fair, Porte de Versailles. Scenography and exclusive motif
Collaboration with the Réunion des musées nationaux. Creation of a collection on the theme of the Royal Menagerie sold to the Château de Versailles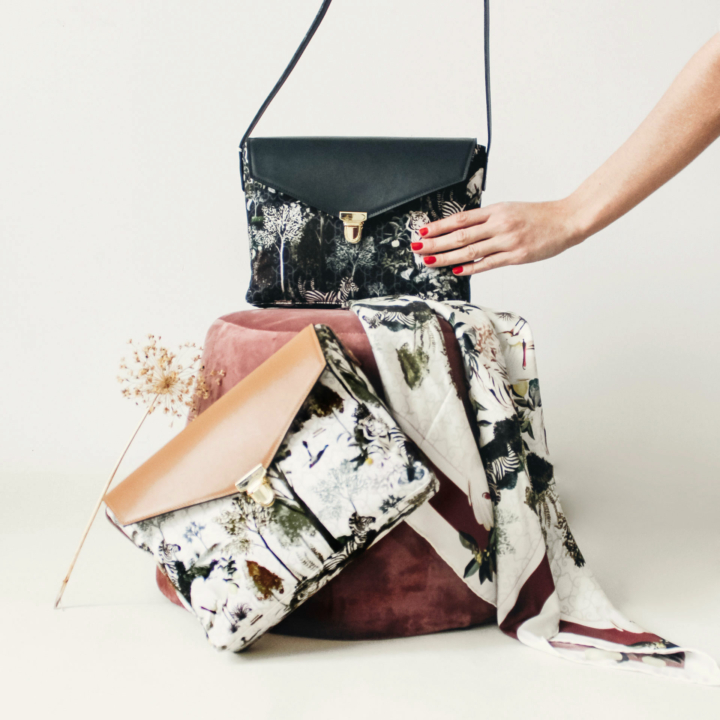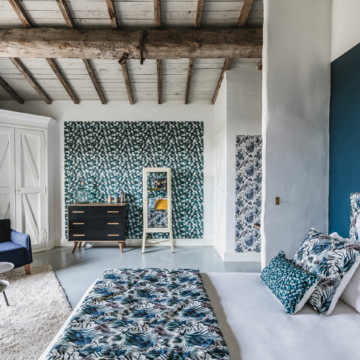 2017
Collaboration with the Hameau des Baux hotel. A room decoration made to measure by our workshops
Presentation of the collections at Maison & Objet and Première Classe Tuileries
Collaboration with Pampille Paris – Creation of the first isothermal vanity case and its exclusive design
Collaboration with the Exception
The decoration range is growing: Cafés & hotels are putting our wallpapers on their walls
Exclusive design for Galerie Lafayette – Dream gift
2016
The production workshop in Haute-Marne is expanding
Exclusive collaboration for the Opéra Garnier – Paris Dance theme
Collaboration with the Robinson Les Bains brand
Sept 2016 : Participation in the exhibition PARIS au BON MARCHE – Exclusive models and patterns
Launch of our new international online shop & its customised ordering space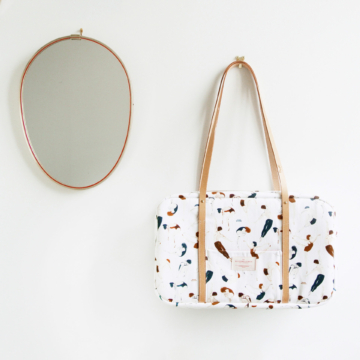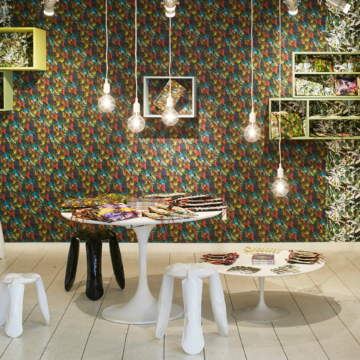 2015
Invitation by Frank and Sons: Pop Up Store with a flower theme – Exclusive design
Invitation MERCI Shop : Pop up store
Creation of the exclusive tote bag design for the DBTH exhibition
Participation in Don't Believe the hype – Tuileries Paris
2013 – 2014
First outlet in Tokyo – Beams International Gallery
Development of international sales points with our agent Thomas Dufour: China, Tokyo, NY, London, Paris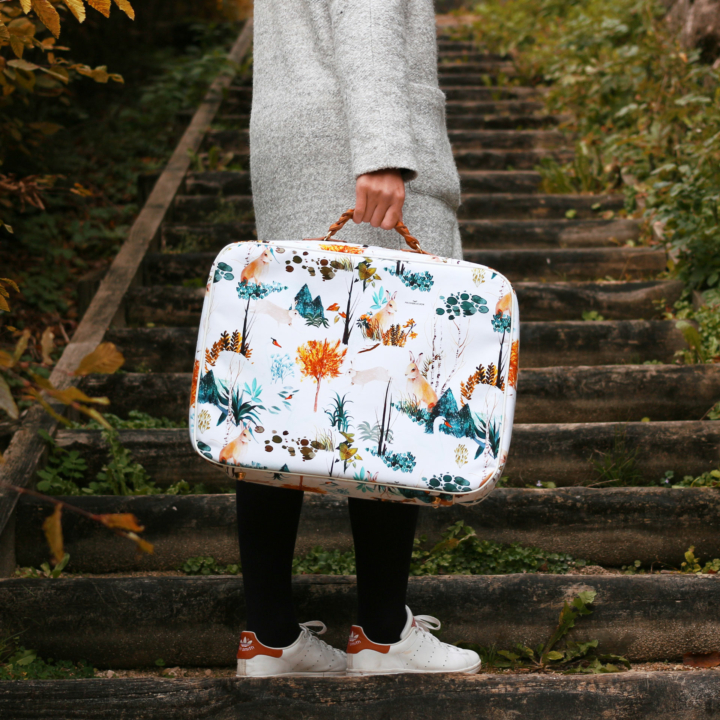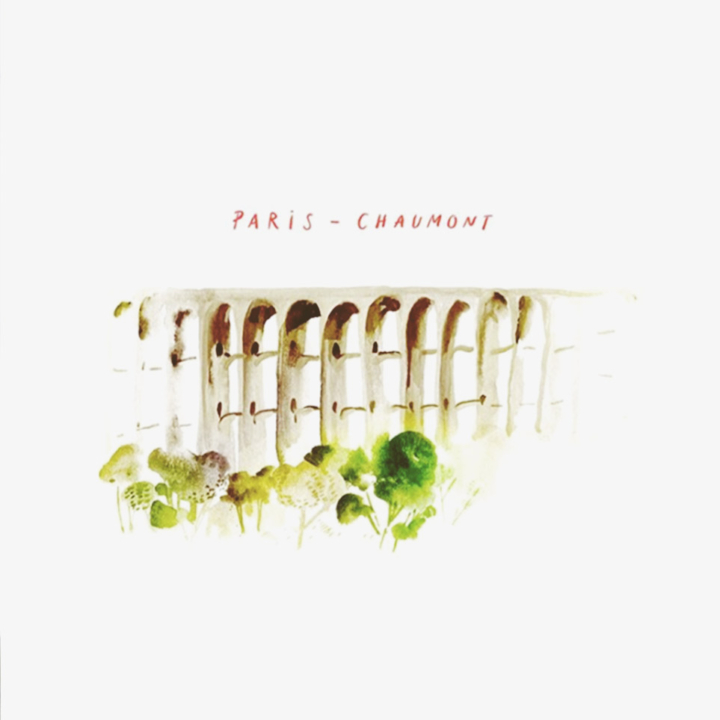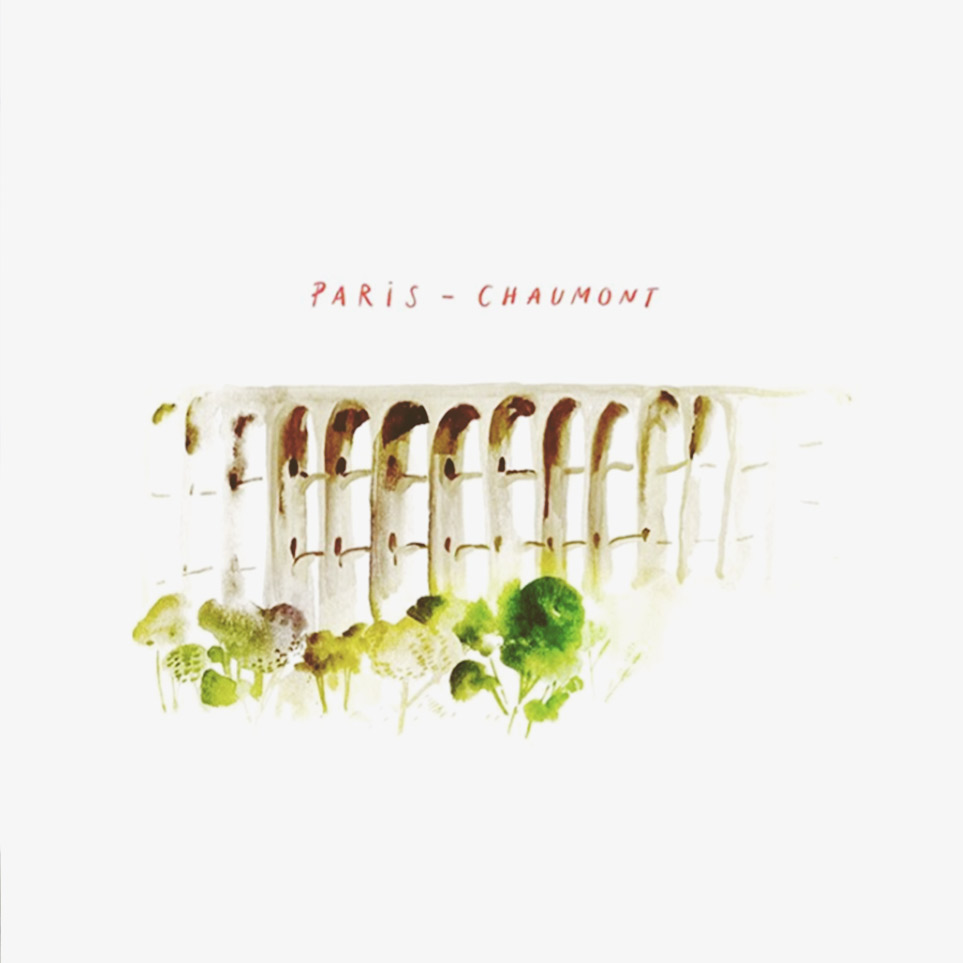 2012
Birth of the brand between Paris & Chaumont
Our first exclusive dealer : Mall – PARIS