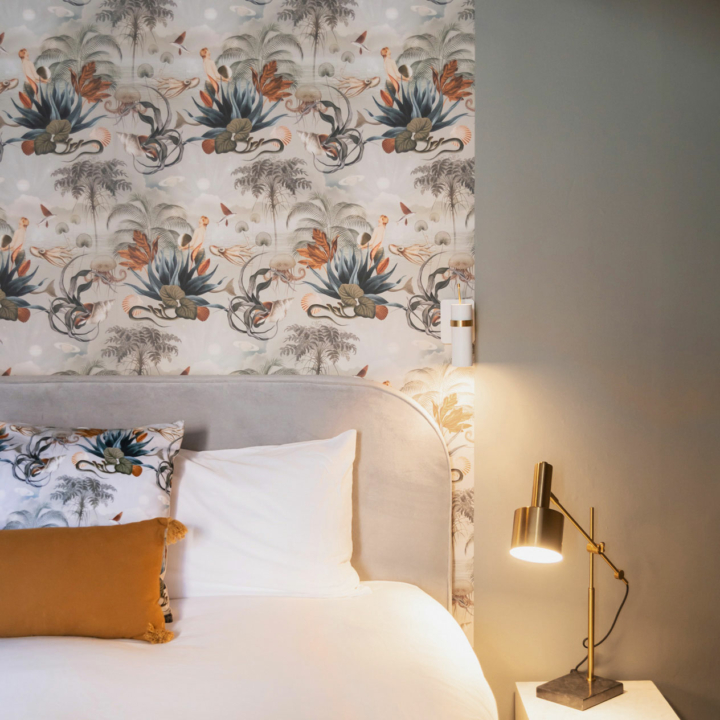 Situated on the first floor of an historic building, this 55m² apartment is comfortably furnished. You will enjoy a night under a starry sky, between the Great Bear constellation and Saturn. Our romantic suite overlooking the courtyard offers you a quiet moment for yourself. Take some time to enjoy the muted and cosy atmosphere of the living-room, with its warm colours and soft fabrics. The fully equipped kitchen area allows you to experience your stay as independently as you wish. The suite is entirely decorated with our own brand's designs and our partner brands' furniture pieces.
From 145€ / Night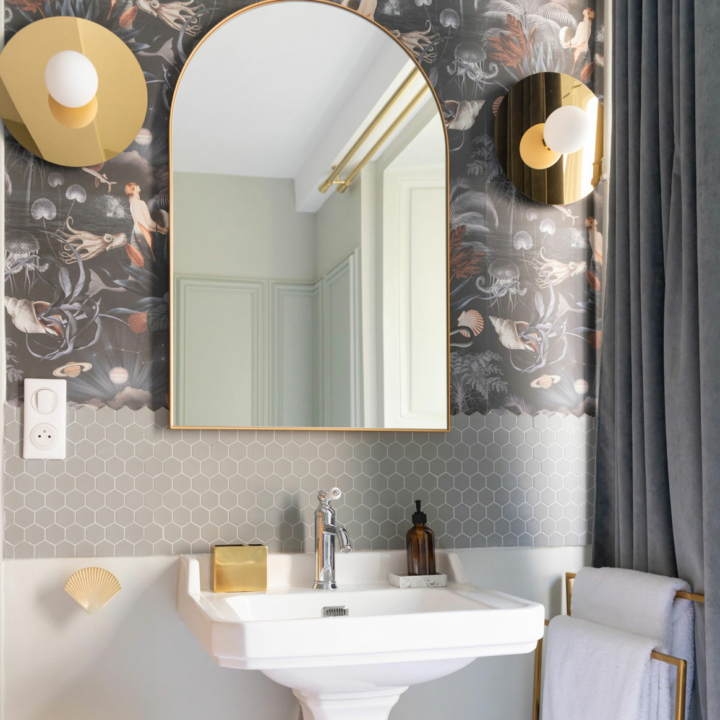 Bathroom
with bathtub

Free
WiFi

Meal basket
on demand

Equiped
kitchen

Massage
on demand
Deluxe apartment
A cosy and warm atmosphere welcomes you in this subtly coloured apartment, decorated with soft fabrics. n the bedroom, discover one of our interpretations around Greek mythology, right in between the Sky and the Sea. In the living area, embark on a journey to the muted and joyful scents of India, a touch of flowers and a hint of wild beasts. The furniture and accessories are most carefully selected to make your stay is as pleasant as possible.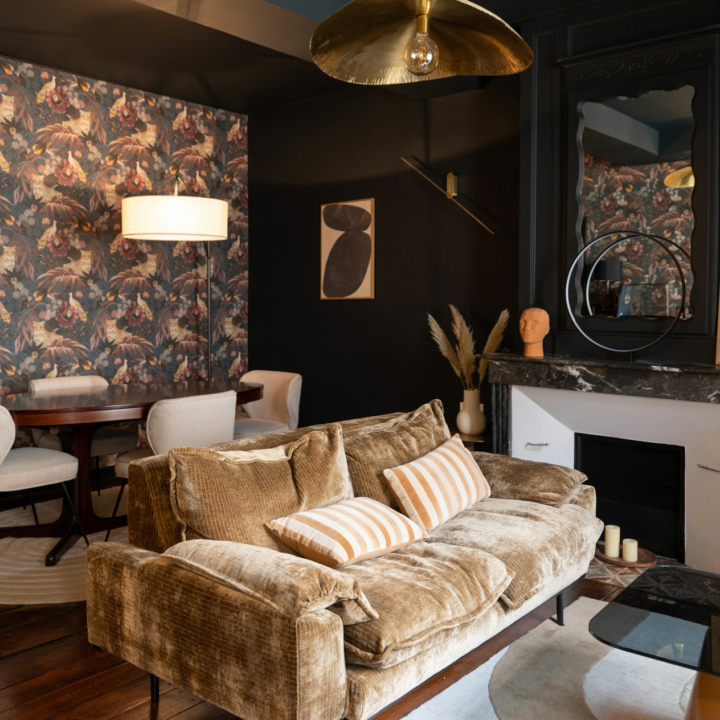 Chris
« Exceptionnel.
This is a well presented apartment very close to centre. The owner is an artist/designer and that shows in how the apartment is presented. Also, Natalie was a great host. »
Camilla
« Pure endulgence, with interior design beauty.
Beautiful down to ever detail »
Lisa
« La propriétaire est très engagée. Appartement sympa avec tout ce dont on a besoin. Recommandé plutôt pour des couples.
Parking un peu difficile dans le centre ville. »
Sébastien
« Accueil parfait dans un petit Cocon de raffinements et de douceur. »
Anonyme
« Un séjour agréable, reposant et surtout de qualité.
L'appartement est décoré avec beaucoup de goût et la literie était incroyable. »
Romain
« L'appartement est vraiment confortable et la décoration très recherchée, chaque détail a été pensé. La propriétaire des lieux, en plus d'être extrêmement sympathique, sera à votre écoute pour que votre séjour soit le plus agréable possible. »
Maite
« Une immersion des plus agréables dans une demeure magnifiquement restaurée.
Le lieu est incroyable, une demeure restaurée dans le centre historique. La décoration est fabuleuse. Nous avons été accueillies avec une extrême gentillesse et disponibilité. »
Also to discovers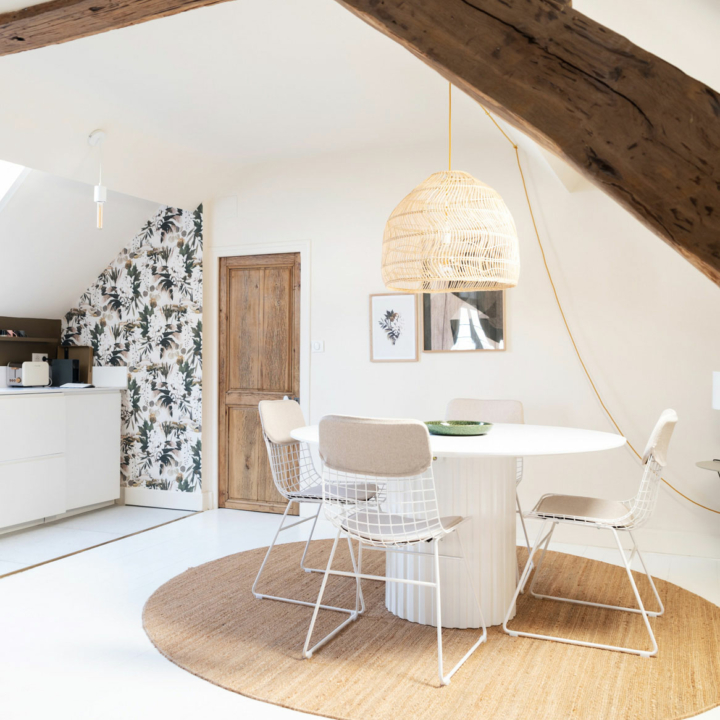 SUPERIOR COMFORT
Right under the roof of the house, this apartment is mainly designed with our collaboration alinéa x Maison Baluchon as well as our capsule collection Graphique N°13. Those two collections are inspired by the Mediterranean spirit and the cheerful summer atmosphere from the South of France. You will be staying in a cocooning and boho-like space. Treat yourself to a luminous and relaxing interlude, enhanced by a comfortable suspended swing.
From 125,00€ / Night